About StarTech.com
Trusted by IT professionals around the world, StarTech.com products offer leading brand compatibility to fit every operating system and connectivity need. Add ports to your laptop, SFP transceivers to your network or mounting TVs and monitors and get the parts needed to enhance business connectivity solutions. 
Why StarTech.com?
StarTech.com defines reliability, with a wide range of products and support in the form of free pre- post-sales support from trained tech advisors and product warranties and certifications. You can count on StarTech.com.
What's New from StarTech.com
Get an in-depth look at the latest connectivity products and solutions available.
Connect, Mount and Enhance Your Edge Networking Solutions
StarTech.com server room accessories create a network backbone you can depend on. Get server racks for easy equipment access and management, a wide variety of industry-certified Cat 6 cables and SFPs that match OEM transceivers in performance and reliability.
---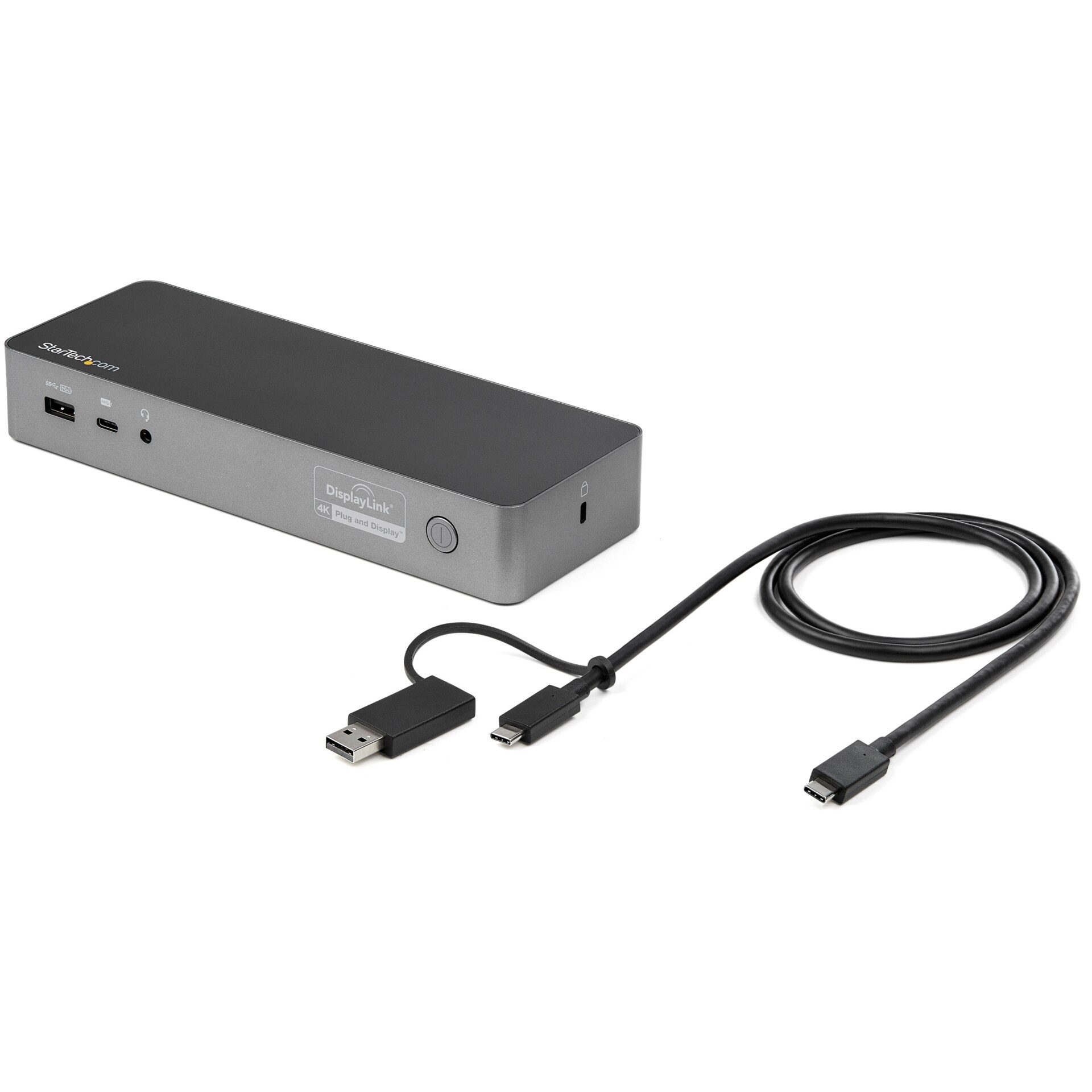 StarTech.com Universal Laptop Docking Station
USB-C laptop users looking to support and extend the life legacy of USB-A laptops, can look no further than StarTech.com's latest docking station.

---
Display Adapters: Improve Productivity with Multiple Displays
StarTech.com can help you identify, find and get the display adapter you need for any situation.
---
Transform Your Laptop into a Powerful Workstation
Do you feel constrained by the port limitations of your laptop? You can easily expand its display, peripheral and USB fast-charge capabilities. StarTech.com's universal laptop docking stations (PDF) work with all laptop makes and models, including those with USB-C and Thunderbolt 3 connectivity.  

---
Display Mounts and Ergonomic Products: Work with Flexibility and Comfort
With all of the hours you spend in front of a screen, having a workspace that's comfortable and flexible is an easy way to boost your productivity. Create a comfortable, flexible and ergonomic work space by adding the right accessories and furniture add-ons, including cost-effective StarTech.com monitor mounts and tablet mounts.
StarTech.com Mounting Solutions
Save space and enhance productivity with StarTech.com's comprehensive portfolio of premium quality monitor, TV and tablet mounts.
Make the Transition to USB-C
Easily connect your new Thunderbolt 3 or USB-C device to your favorite peripherals with a StarTech.com dock or multiport adapter.
Laptop Locks from StarTech.com
Theft can happen in a split second. Secure your laptop and connectivity accessories to protecting your IT investments.
---

---