About Ruckus
Ruckus builds secure wired and wireless access networks for organizations that place a premium on connectivity experiences for end-users, simplicity and lower-cost-per-connection for IT.
---
Uncomplicated. Untethered. Unleashed.
Ruckus Unleashed means unlimited and affordable wireless access points and enterprise-grade features, all designed with small businesses in mind.
---
Ruckus Unleashed
Get the full portfolio of business-class access points from Ruckus and find the package and pricing that fits your organization.
---
Ruckus ICX Switches
The Ruckus ICX Family Switches are fixed form-factor switches that work together to deliver a complete, scalable and reliable network solution. The low-latency, non-blocking architecture ensures excellent throughput for the most demanding video, unified communications and mobile applications.
Ruckus ICX
The Ruckus ICX product family brings you scalable network switches and Wi-Fi solutions for even the most demanding of your networking needs.
---
ICX Switches in the Data Center
Ruckus enables small to midsized organizations to deploy a cost-effective, modern data center network infrastructure with its ICX portfolio.
Ruckus Cloud Wi-Fi
Let Ruckus simplify deployment and monitoring of your network with cloud managed Wi-Fi. Now you can get visibility and control over your network from anywhere using the Ruckus web interface or the new mobile app.
---
Ruckus Cloudpath
See how the Ruckus Cloudpath Enrollment System delivers secure network access for any user, on any device, on any network.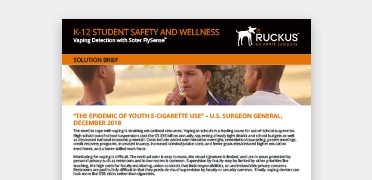 Ruckus and Soter FlySense
Combat the student vaping epidemic with vaping detection sensors hosted on a Ruckus network.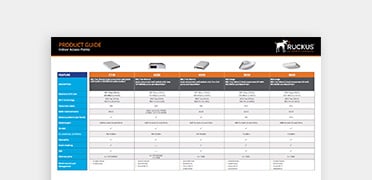 Ruckus Networks Product Guide
See the full range of product and solutions offerings from Ruckus for all your network needs.

---