MSI is committed to providing best-in-class computing hardware solutions for all users from business, gaming and creators; all powered by CDW.

Shop MSI Products and Solutions
Founded in 1986, MSI is a leader within the gaming hardware industry and has been pushing the limits of performance, design and user experience. MSI is branching out into the creator and business sectors to deliver the best all-around computer hardware solution.
Built with enterprise-grade security, the MSI Summit E13 Flip Evo features touch display with MSI Pen support and 20 hour battery life.
MSI USB-C Docking Station Solutions
The MSI USB-C Docking Station Gen 2 enhances productivity and entertainment by expanding up to three external 4K UHD displays and five additional USB ports.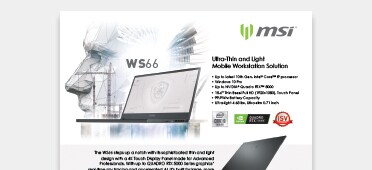 WS66 Workstation Solution
The WS66 steps up a notch with its sophisticated thin and light design with a 4K touch display panel made for advanced professionals.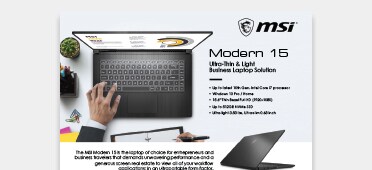 Modern 15 Business Laptop Solution
The MSI Modern 15 is the laptop of choice for entrepreneurs and business travelers that demands unwavering performance.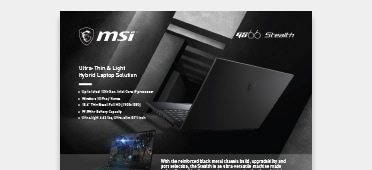 GS66 Stealth Laptop Solution
The Stealth is an ultra-versatile machine made to handle anything from gaming to enterprise-level productivity and everything else in between.