About Google
Google is a multinational technology company specializing in internet-related services and products. Its portfolio includes online advertising technologies, search engine, cloud computing, software and hardware and a range of IT devices.
---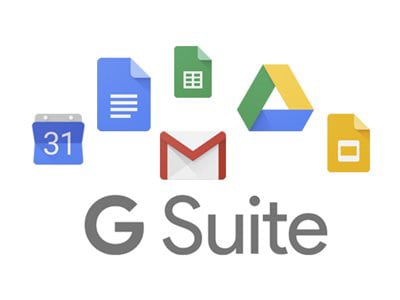 Make It With G Suite
G Suite re-imagines how businesses work by powering teams to be faster, smarter, together.
Changing the Way Teams Work
Forrester ran an extensive report analyzing G Suite's work applications, as well as the benefits, costs, risks and overall impact that G Suite had on eight different enterprise customers. See why these customers chose to deploy G Suite — and why they want to keep it.
Compare G Suite Plans
Explore the different features available in G Suite Basic, G Suite Professional and G Suite Enterprise to find the right fit for your organization.
Survival
Facilitate a smooth transition to new workspace productivity with G Suite in this all you need to know survival guide.
Rethinking Work
See how G Suite's features are making business executives rethink how to work in the digital age and how you can do the same for your company.
---

---