About Ergotron
Ergotron's award-winning brands, including WorkFit™,  LearnFit® and CareFit™, support everyday wellness and productivity by infusing movement into offices, classrooms and healthcare environments.
---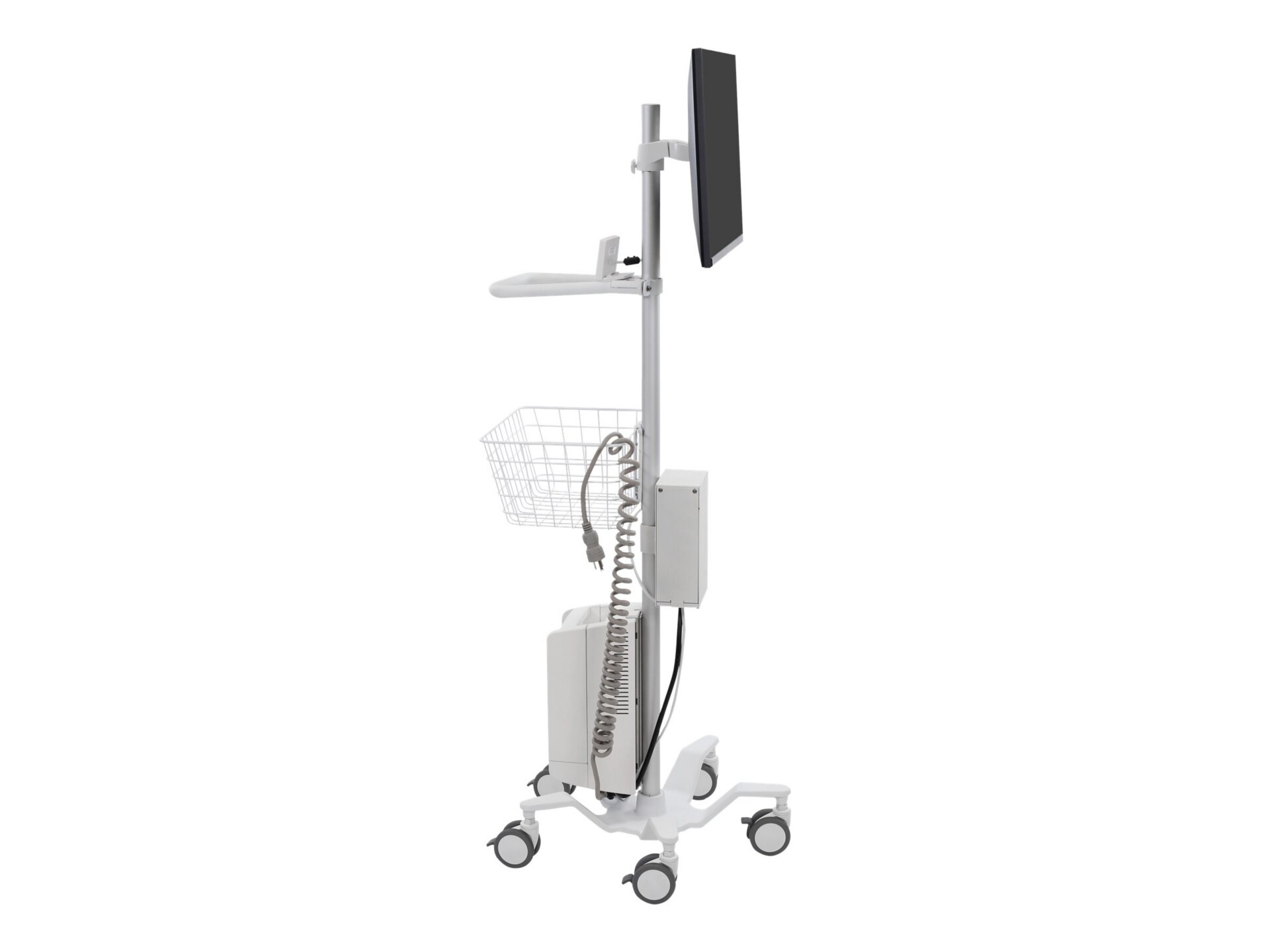 StyleView® Tablet Pole Cart
This multi-purpose pole cart brings smart devices, supplies and more to wherever they're needed. The mobile design fits into tight areas, like patient bedsides, classrooms, industrial spaces or public areas for thermal imaging. It easily moves between rooms or floors with optional hot swap battery for a versatile solution that's configurable for each application.
---
Ergotron Electric Desk
Bring fun back into the office with the WorkFit Electric Desk. It's easy to use, letting you go from sitting to standing at the push of the button. It's easy to set up with a three-step, no-sweat install that clocks under five minutes. And it's easy to enjoy with four preset heights designed to meet your ergonomic needs, plus thoughtful cable management and a waterfall edge that exudes style from every angle.
---
Best-Selling Ergotron Medical Carts
Enhance workflows and drive positive patient experiences with medical carts and monitor wall mounts that help caregivers thrive.
---
Best-Selling Ergotron Workstations and Mounts
Transform sedentary office environments into active spaces that promote productivity and well-being for all workers.
---
Best-Selling Ergotron Wall Mounts
Make sure your technology follows you—not the other way around—with adjustable wall mounts, desk-mount monitor stands and monitor arms.
---
Best-Selling Ergotron Charging Solutions
Keep your school's smart devices like laptops, Chromebooks, iPads and tablets safety stored and charged for every lesson.

---