About Promethean
For more than 20 years, learning has fueled the technology innovation behind Promethean. At Promethean, the goal is to reimagine and reinvent technology solutions to transform all learning spaces into collaborative and connective environments.
---
---
Experience the Elements of ActivPanel
Purposefully designed for the classroom, the Promethean ActivPanel continues Promethean's 20+ year tradition of developing purpose-built products that are designed by teachers, for teachers.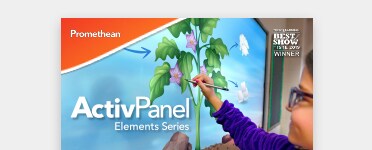 ActivPanel Elements Series
The ActivPanel Element series allows you to collaborate easily with others.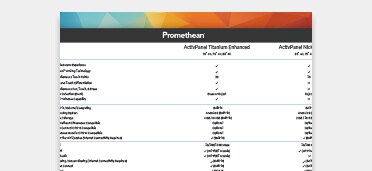 ActivPanel Elements Series Comparison Chart
Compare the ActivPanel Titanium and ActivPanel Nickel to find out which is best for your needs.