About Pure Storage 
Pure Storage enables SaaS companies, cloud service providers and enterprise and public sector customers to deliver real-time, secure data to power their mission-critical production and modern analytics in a multi-cloud environment. Pure's next-generation solutions help maximize valuable customer data for a competitive advantage.
FlashStack™: Unmatched Simplicity, Flexibility and Speed for Your Data Center
FlashStack delivers everything you need in a modern infrastructure platform. More simplicity for delivering cloudlike experiences. More flexibility to start small and scale fast, run any application and upgrade non-disruptively. More speed to give your business the performance agility you need.
Accelerate Business Transformation
FlashStack enables customers to grow and protect digital revenues by dramatically reducing data center costs and delivering a consistent experience.
---
Minimize Production Downtime with FlashStack
Infrastructure should support all the activity you need to run your business and serve your customers. There's enough complexity in day-to-day operations without having to take on more. Business and IT need the agility to respond to market demands. Your infrastructure should enable that change and deliver business value for a lifetime, 365 days a year.
Introducing FlashArray//X
Get a shared accelerated storage array with Pure Storage FlashArray//X. Accelerate mission-critical business applications for higher levels of performance and hyper-consolidate your cloud storage.
---
The Purity Operating Environment
Purity is the software-defined engine that enables Pure Storage to deliver comprehensive data services for your traditional and modern data center applications.
---
Next-Gen Analytics with Pure Storage FlashBlade™
If data is potentially an organization's most important asset then data analytics is a critical initiative for any enterprise. Pure Storage's data-centric architecture dramatically simplifies the complexities of an analytics infrastructure by consolidating to a single storage platform. No more siloed workloads — instead get all-flash power for every workload.
Scale-Out Storage For Modern Data
Learn why Pure Storage FlashBlade is one of the industry's most advanced scale-out storage platforms, architected to accelerate modern workloads and simplify infrastructure.
---
Man AHL Gets Ten Times Better Performance
Read why Man AHL adopted Pure Storage FlashBlade, an all-flash storage platform built for modern data analytics, to meet its most demanding simulation applications.
---

---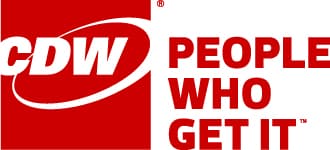 © 2021.  Pure Storage, FlashArray, FlashStack, FlashBlade, AIRI, Evergreen Storage and the P logo are trademarks or registered trademarks of Pure Storage, Inc.