About Palo Alto Networks
Palo Alto Networks safeguards your digital transformation. Its continuous innovation combines the latest breakthroughs in security, automation and analytics, delivering highly effective and innovative cybersecurity across clouds, networks and mobile devices.
---
Secure Deployments with Prisma Cloud
Ensure data and workloads are visible and secure across GCP, AWS and Azure.
---
Safely Enable Saas Applications with Prisma SaaS
Prevent data loss and disruptions through granular application visibility, control, monitoring and threat protection.
---
Secure Access for Users with Prisma Access
Enable mobile users and branch offices to securely access the cloud through a scalable, cloud-delivered security architecture.
Cortex XDR and Traps Outperform in MITRE Evaluation
The MITRE Corporation recently tested the capabilities of leading endpoint detection and response products against real-world attack sequences. Get the results of the test, see how Cortex XDR and Traps stacked up against the competition and learn what it all means for your current and future endpoint security toolkit.
---
Stop Targeted Attacks Without Decrypting Traffic
Cortex XDR behavioral analytics, a cloud-based app for the Cortex platform, empowers organizations to detect active attacks inside their network without needing to decrypt SSL traffic.
Prevent Cyberattacks with Next-Generation Firewalls
Integrated innovations replace disconnected point products. Analytics trigger automation for immediate prevention. Physical, virtual and cloud deployment provide protection wherever your data and applications reside. Secure your enterprise with a next-generation firewall from Palo Alto Networks.
Disrupt Attacks That Use DNS
DNS Security Service applies predictive analytics for automated protections to thwart attacks that use DNS.
---
Ten Things Your Next Firewall Must Do
For enterprises looking at NGFWs, the most important consideration is: Will this new technology empower your security teams to securely enable applications to the benefit of the organization?
---
The Palo Alto Networks Security Operating Platform
Prevent successful cyberattacks through automation. Accurate analytics allow you to streamline routine tasks and focus on business priorities. Tight integration across the platform with ecosystem partners delivers consistent security across cloud, network and mobile devices.
PAN-OS 9.0: Next-Gen Firewall Software
PAN-OS 9.0 simplifies and automates operations while bringing greater visibility and control to the data center, perimeter, branch, mobile and cloud networks.
Protecting Your Digital Way of Life
Explore each of the components that make up the Palo Alto Networks Security Operating Platform for an in-depth understanding of your security systems.
Traps Multimethod Malware Prevention
Traps secures endpoints against known and unknown threats and protects critical assets before they become compromised.
---
NSS Labs Report Recommends Traps
In the 2018 Advanced Endpoint Protection Test Report, NSS Labs reveals that Traps blocked 100 percent of evasions and exploits.
---
Great Prevention Gets Even Better in Traps 6.0
Traps endpoint protection now includes a behavioral threat protection engine that stitches together chains of events to identify and stop malicious activity in real time.
Interested in learning more about a Palo Alto Networks solution or offering?
---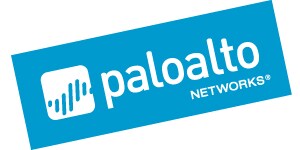 ---