About Mitel
Mitel helps companies connect, collaborate and take care of their customers anywhere, anytime, over any device. More than 60 million users in 100 countries trust Mitel as a leader in unified communications, thanks to its 40+ years of experience.
---
Mitel Connection Solutions
The Only Business Phone System You May Ever Need
Want a hosted, managed service from the cloud? Prefer to maintain onsite control? Want a mix of both? Mitel Connect is a business communications platform that does it all.
---
MiCloud Flex
With the flexibility to scale and adapt, MiCloud Flex helps growing companies communicate and collaborate more effectively, while providing superior security and diminishing downtime.

---
Collaboration and IP Telephony
In today's anytime-anywhere workplace, putting powerful business communication and collaboration tools in the hands of the workforce is essential to staying competitive.
---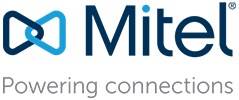 ---