Together, Jamf and CDW can help you connect, manage and protect your Apple devices, apps and corporate resources.

Jamf is the only Apple Enterprise Management solution of scale that automates the entire lifecycle of Apple in the enterprise, including device deployment, management and security, without negatively impacting the end-user experience or requiring IT to touch the device.
Apple Enterprise Management
The Modern Way to Deliver Work Technology
Efficiently deploy Apple devices and deliver empowering work technology to all of your employees, no matter where they are. Everything the end user needs to be productive and successful is launched with the press of the power button. 
Device Management for IT Pros
Whether you have used Apple for years and have 10,000 users in your organization, or you are just beginning to integrate Apple devices into your organization — Jamf and Jamf Pro make management simple, secure and cost effective.
Managing Your Apple Devices as an Ecosystem
Apple Device Management for Beginners
Apple's deployment programs enable zero-touch deployment by automating enrollment and configuration from a central location—all without having to open the box.


Provisioning and Identity Management
In an increasingly mobile workforce, with employees working from different locations on different devices, organizations need to be able to manage and secure those devices and their company information.
Modern Identity Management
This infographic illustrates that with a complete identity stack, businesses can unify identity across hardware and software to unlock functionality, advanced workflows and ultimately transform business.
Why Better Mac Security Starts with Cloud Identity
See how cloud identity is changing Mac security and discover the vital role of Jamf Connect to facilitate the process
Endpoint Protection Built Exclusively for Mac
Leveraging native Apple security tools, Apple's new Endpoint Security framework and on-device analysis of macOS system events, Jamf Protect creates customized telemetry and detections, giving security teams visibility into their macOS fleet.
Filling the Gap: macOS Security
Discover how to extend the existing macOS security model, fill in the gaps, and add the macOS-specific value that security teams need to operate effectively to keep their organization safe from threats.
The Guide to Successful macOS Security Incident Response
Learn how macOS security incident response should position IT and Infosec teams to prepare, analyze and respond to the attacks and issues aimed at your Mac fleet.

Jamf Zero Trust Cloud Security

Powerful Cloud-Delivered Endpoint Protection
Jamf Threat Defense protects iOS endpoints from being compromised through mobile threat detection, both on-device and in the cloud, as well as zero-day phishing prevention with a first-class app for notifications and remediation.
Build a Zero Trust Architecture with Jamf Private Access
Jamf Private Access is a true Zero Trust Network Access solution that replaces legacy conditional access and VPN technology. This ensures that after user authentication, business connections are secured while enabling non-business applications to route directly to the internet, preserving end-user privacy and optimizing network infrastructure. For IT, deploying servers, managing certificates and configuring IP addresses are a thing of the past.
Data Policy to Meet the Demands of Remote Work
Jamf Data Policy takes the notion of policies even further. Jamf empowers organizations to enforce acceptable usage policies to eliminate shadow IT and block risky content — while also managing data consumption with real-time analytics and granular reporting.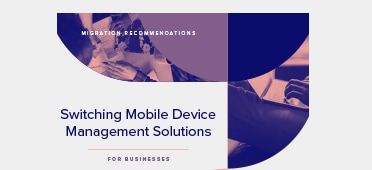 Migration Recommendations for Mobile Device Management
Mobile Device Management (MDM) continues to grow across all industries. Companies need a solution tailored to their ecosystem and Jamf can offer an Apple-specific solution.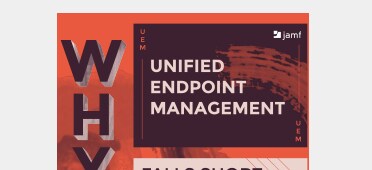 How Unified Endpoint Management Falls Short
Getting a holistic view of your tech resources is a challenge. Learn how to manage your employee's tech needs across a variety of ecosystems and device types.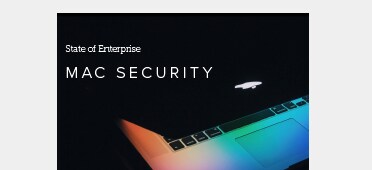 State of Enterprise Mac Security
To stay protected and keep in compliance, your team needs great tools. Learn how Mac and JAMF stack up for keeping your business secure.