About Fujitsu
Fujitsu Computer Products of America, Inc. is an established leader in the document imaging industry, delivering innovative scanning and software solutions that enable customers to solve critical business productivity issues and streamline operations across all business lines.

---
Remote Work from Home
It doesn't matter where you work, it matters how you work. Remote work should be successful work. ScanSnap scanners help you digitize and transmit documents with the accuracy and efficiency your job demands—to make work from home a win from home.
Fujitsu ScanSnap iX1500
Work better from wherever with the remarkable scanning and imaging capabilities of ScanSnap brought to you by Fujitsu. With a large touchscreen interface and Wi-Fi connectivity, it can scan up to 30 sheets a minute straight to the cloud with ease. Includes a one-year subscription to Adobe Acrobat Professional DC.
---
Up Your Work from Home Game
Improve efficiencies working from home with minimal upfront cost and implementation.
---
Digitize and Streamline Your Paper Workflow
Case Study: Union IT Branch
The imaging solution streamlined common daily processes, providing employees an easy-to-use application that improved their document workflow system.
---
Fujitsu Workgroup Quick Pick Guide
Use this guide to inform your decision on what Fujitsu workgroup-class scanner would be best for your particular needs.
---
Document Imaging for Cloud Solutions for Businesses
Fujitsu fi-7300NX Image Scanner
The fi-7300NX builds on the world's most popular business scanning engine by adding Wi-Fi capabilities and easy integration into popular cloud destinations. This high-speed scanner provides excellent performance for SMB up to enterprise document management projects.
---
Fujitsu Scanner Central Admin
Scanner Central Admin reduces management costs and increases operational rates across hundreds of scanners.
---
Government Scanning Solutions
Case Study: King County Housing Authority (KCHA)
This housing authority utilized Fujitsu document scanners along with simple ECM and workflow software to catch-up on backlogged paperwork and create a foundation for capturing and digitizing paperwork on a daily basis.
---
Countdown to Real ID
The Fujitsu fi-800R is a compact and versatile scanner, perfect for DMV Real ID document processing.
Fujitsu Service
Fujitsu's service offerings suit your business and budgetary needs, with engineers to resolve your technical issues.
Higher Education Scanner Guide
Fujitsu's document scanning solutions provide the most efficient way to digitize, organize, and share enrollment and financial aid documents.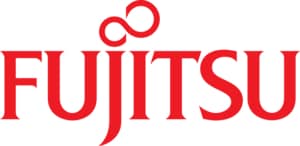 ---