About F5
F5 makes apps faster, smarter and safer for businesses, service providers and governments. F5 delivers cloud and security solutions that enable organizations to embrace their applications without sacrificing speed and control.
---
An Advanced WAF for Advanced Application Threats
Traditional firewalls can no longer keep up with fast-evolving threats. An advanced WAF creates operational improvements, reduces risk overall and gives you greater control over your applications.
---
Silverline Managed Security Services
Silverline WAF gives your organization the ability to deploy app services across hybrid environments without upfront investments in IT infrastructure and support.
SSL Orchestrator
The rise of encrypted traffic makes network visibility more important than ever. SSL Orchestrator is a new step in protecting your applications, your network and your business.
Defending Against Encrypted Threats
Deliver dynamic network visibility and adaptation to risks and challenges by steering inbound and outbound traffic and smoothly managing decryption and re-encryption.
---
Where Network Visibility Meets Security
The rise of encrypted traffic increases the risk of attacks hidden within encrypted traffic. Visibility into your encrypted traffic is an essential and critical security step.
BIG-IP Cloud Edition Buying Guide
Automatically deploy pre-built app services to any and every app.
---
Defend Your Apps at Scale and Speed
Defend your applications with an advanced web application firewall.
---
Unleash App Deployment with Confidence
Give your application team greater flexibility to deliver services and your operations team the ability to enforce consistent network and security policies across apps.
The State of Application Delivery
Gain insight into the challenges and opportunities of digital transformation in this F5 global survey.
Not All WAFs Are Created Equal
The right WAF needs to keep up with today's threat landscape and protect critical apps during a breach.
2018 Phishing and Fraud Report
Learn how phishing campaigns work, where employees are vulnerable and what you can do about it.
---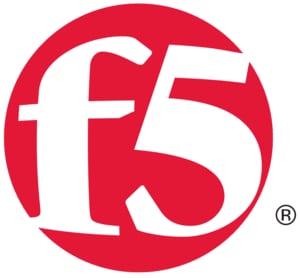 ---