About Cylance
Cylance's prevention-first, predictive security solutions are increasing enterprise visibility against advanced cybersecurity attacks. With AI-based malware prevention, threat hunting and automated detection and response, Cylance is changing how organizations manage and protect their endpoints
---
The Cylance AI Platform
Cylance's AI-powered unified platform delivers best-in-class threat prevention and endpoint protection, simplifying and streamlining security operations.
The Predictive Advantage
SE Labs assessed CylancePROTECT's ability to prevent threats against the most destructive new threats in the cybersecurity landscape.
SE Labs Test Report
SE Labs tested CylancePROTECT for preventing new threats and defending endpoint systems. See why CylancePROTECT is SE Labs-validated.
The Cylance Difference
Cylance solutions and AI-driven technology provide predictive, pre-execution defense for endpoints against new and existing threats.

Cost-Effective Protection
AI-based protection saves you time and money with no daily scans to bog down performance or requirements to install and maintain solutions.
AI and Machine Learning for Security
Artificial intelligence and its sub-discipline machine learning have the ability to extract extraordinary security insights by applying advanced algorithms to data.
The Competitive Edge
See what makes Cylance and its machine learning solutions stand out against other competitors when it comes to endpoint protection.
---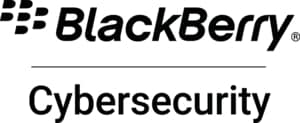 ---