About Aruba 
Aruba, a Hewlett Packard Enterprise company, is a provider of next-generation networking solutions for enterprises of all sizes. It delivers IT solutions that empower organizations to serve mobile-savvy users who rely on cloud-based apps. 
---
How to Simplify Cloud Networking
Who's on your network — and what are they doing? Get complete visibility of your network with Aruba Central. Learn about Aruba's next-level cloud network management and monitoring platform.

Aruba Instant On Access Points
Instant On access points are easy to manage and easy to install for indoor and outdoor coverage and provide fast, secure, affordable Wi-Fi.

Aruba Switches
Aruba switches offer performance, security and operational simplicity for enterprise networks, data centers and SMBs.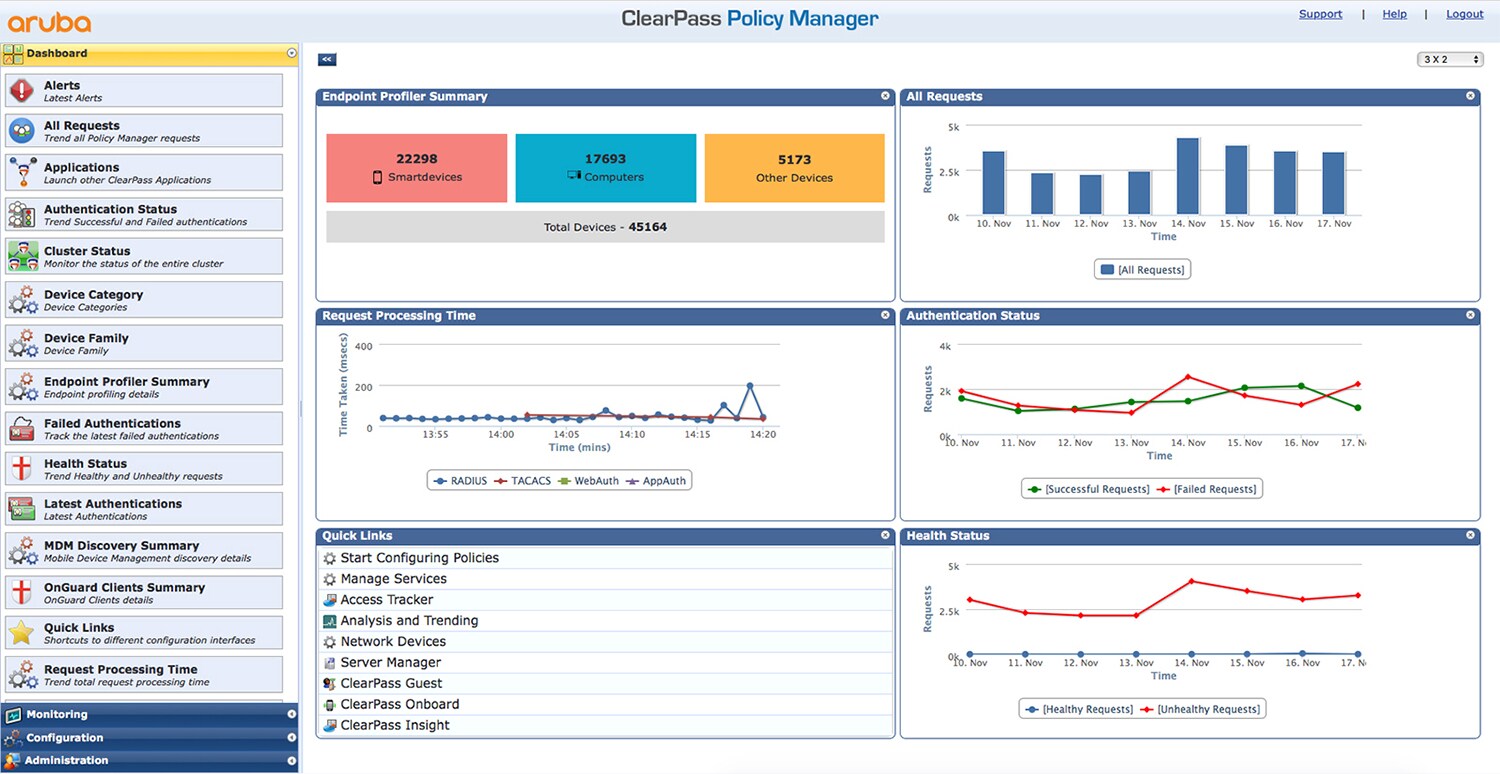 Aruba SD-WAN
Take a look at how Aruba's SD-WAN capabilities help enhance network performance to improve user experience, branch-wide.
Why Aruba?
Connect users and devices through AI-powered analytics for a smarter digital workspace.
Aruba and Hospitality
Offer guests secure networking solutions that allow for easy deployment and flexible service options.
Aruba and Retail
Improve customer experiences and your bottom line with solutions to explore, discover and buy.

Vertical Solutions for Healthcare and Education
Aruba for Healthcare
Mobile enterprise networks can critically improve healthcare and personalize the care experience.
Aruba and K-12 Education
Secure, stable Wi-Fi enhances learning by connecting students to education devices and apps.
Aruba and Higher Education
Help students connect to and access devices and tools in even the most challenging environments.

Improve Network Performance, Time and Cost
Learn how wireless networking solutions from Aruba and CDW can reduce cost and deliver scalable performance to support your growth. By watching this webinar, you may be eligible to receive a free Instant Access Point and a 90-day trial of Aruba Central. On the following page, be sure to put "showcase" as your CDW rep's name.
---

---